FACEMASKS (SET OF 5)
Open media in modal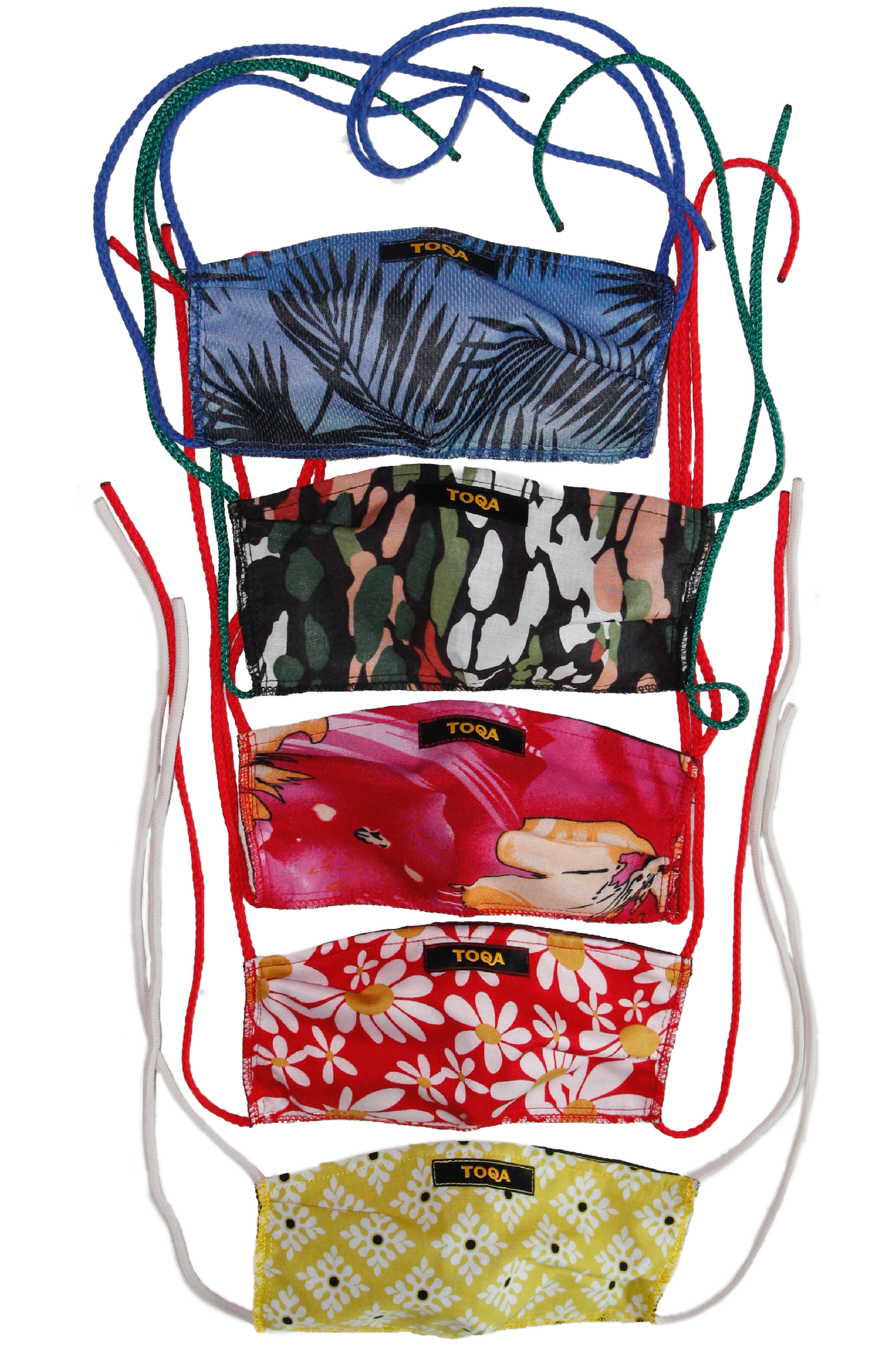 Open media in modal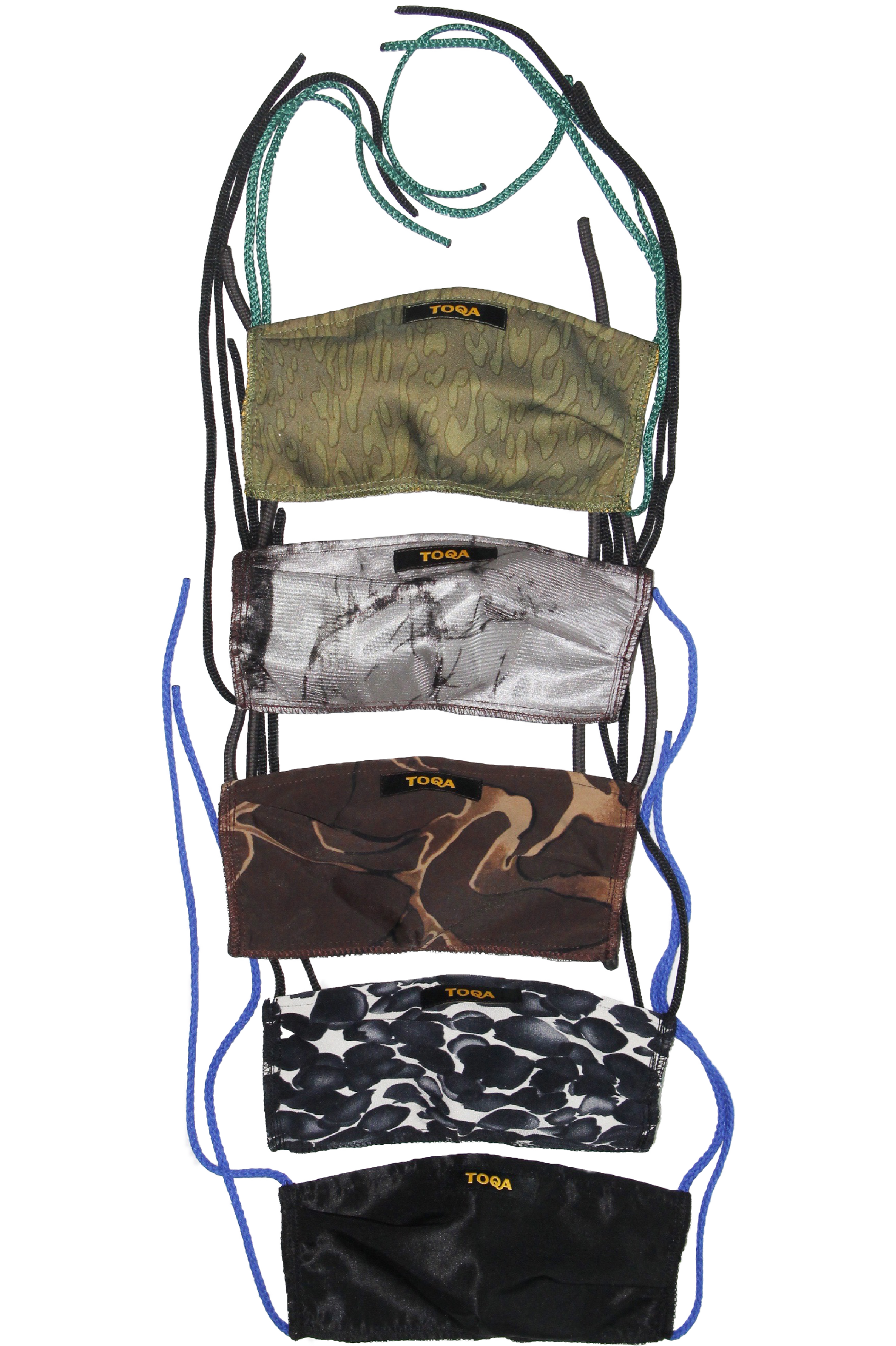 Open media in modal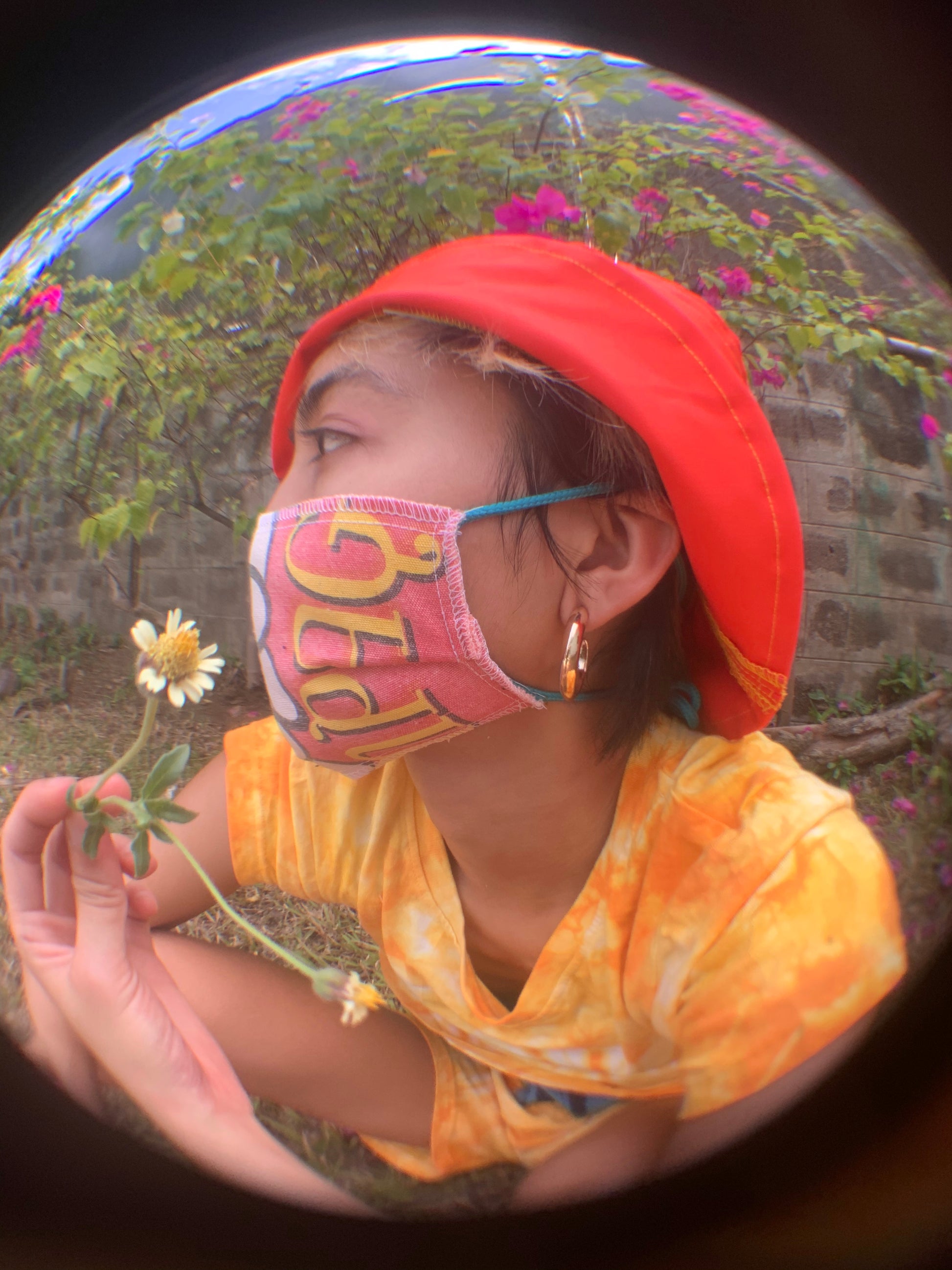 Open media in modal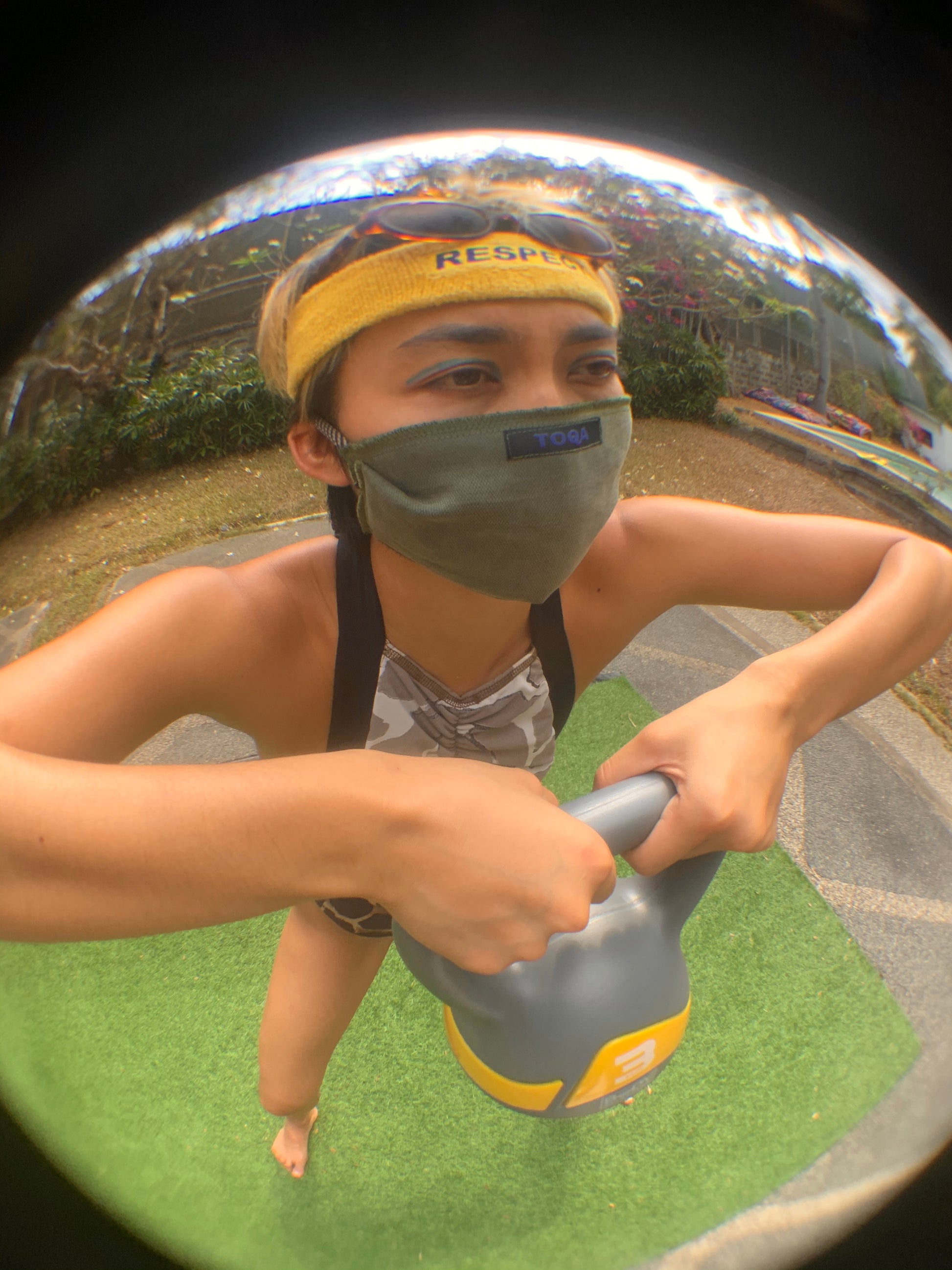 Using only knits is inadvisable given larger sized holes in knit stitches: a tighter woven fabric, and multiple layers, is thus better protection.
We also created a slot in the top where you can place an additional filter. Choose your weapon: tissue, filter insert, toilet paper. 
These masks are not medical grade protection. We're trying to loosen N95 mask supply for healthcare workers while allowing Toqa friends and fam to go on their essential supply runs, look CUTE! (every grocery isle is a runway!!!), and have some basic protection while doing so. 
Facemask 2.0 has more coverage, and with 2 cord ties in the back, is adjustable & more form fitting for a variety of face shapes. This is important: a good mask fit guards against aerosolized COVID particles. These face masks are reusable & washable and come in sets of 5 pieces. The collection of 5 you receive will be assorted in color and type.
Sizing

Mano is 5"9, in size S

Pauline is a 32B and 5"8, in a size S

Butta B is 5"2, in a size S (for whatta woman!) 

All accessories are OS or custom.

For custom orders, see instructions for measuring. Please add your measurements in the product notes upon checkout 😎
Care

◎ SILK: dry clean 

◎ MESH + SWIM: throw in the wash  

◎ LEATHERRR: dry clean or turn inside out and wash in delicates

◎ SHEER RIPSTOP: wash with delicates  

◎ MICROFIBER & BASAHAN: regular wash